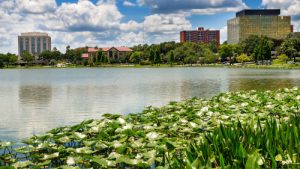 Looking for copier repair service? There are some key things to consider when looking for copier repair in Lakeland. Let's take a look at how to quickly compare between copier companies to get the fastest most reliable service.
How to choose between copier repair companies?
First Call Efficiency Rating
Response Time
Average Repair Time
Number and Skill of Technicians
First Call Efficiency Rating
First call efficiency is the rate at which a dealer's technicians fully address a service call and repair a system. A copier repair company's FCE rating goes down when it takes a greater number of service trips to fix things.
Response Time
We have ample well trained technicians, replacement supplies and parts ready to go. Our dispatch system is streamlined to quickly address customer issues across our large service area. Our response time is definitely part of what makes us the best at copier repair in Lakeland.
Average Repair Time
The industry average for the duration of a service call is 1.2 business hours. ClearView's average repair time for copier repair in Lakeland is about 44 minutes!
Technicians
More skilled technicians make fewer mistakes and accomplish more work in less time. Our copier repair technicians are some of the most well trained in the industry.
Premium Services
We also offer more full-featured managed print services. As part of our professional analysis, we can provide an onsite walk-through of your offices and a complete inventory of your fleet of document equipment so you can get an objective view of how efficient/inefficient your system is.
We help you consolidate your print volume to more efficient multifunction devices and to your existing printers so that your operations are streamlined, your costs are reduced, and your resources conserved.
Businesses that have already taken advantage of our managed print services have realized an average savings of between 30% and 40%, with savings as high as 60%. So where some businesses may try to save money using their IT department to manage printing, in reality it turns out most businesses with larger print volumes actually save money with managed print services.
Copier Leasing in Lakeland
Did you know the average copier lease in the Lakeland includes maintenance of the leased equipment? Just like when renting an apartment a management company provides maintenance for the housing, a copier leasing company provides maintenance for the leased equipment.
A copier lease or standalone service agreement can quickly save the average business quite a bit in repair fees. By the way, if you're new to copier leasing, check our Copier Lease Guide to learn the basics.
Questions about copier leasing or repair? Give us a call or send us a message using the form below.