What do most Toshiba copier leases in New Port Richey, Florida have in common?
Most copier leases share certain characteristics. Leases generally have a fixed and defined duration, a reference to a service agreement, something called a documentation or origination fee and a residual value characteristic.
Fixed and defined duration
Copier leases aren't just over whenever. Rather, they're over at the fixed and definite end of the lease.
A residual value characteristic
Most Toshiba copier leases in New Port Richey, Florida have a residual value characteristic at the end of the lease. That means that the copier has some kind of financial value left over at the lease's end.
In a fair market value lease the leasing company maintains ownership of the asset. They give the lessee the option to purchase it at the end of the lease for its "fair market value" (residual value).
In a dollar-out capital lease, the customer owns the equipment from the beginning. The customer then grants the leasing company a secured interest in the asset until the final payment is made
A documentation or origination fee
Copier leases commonly have a one-time documentation or origination fee that usually costs about $100 or less. Customers pay this fee to a leasing company to cover all costs associated with initial leasing paperwork.
Service agreement references
The lease can also sometimes reference the service agreement. It could, for example, reference service allowances and rates. However, leases don't always include the service agreement itself.
What makes some Toshiba copier leases in New Port Richey, Florida different from others?
Now that you know what most copier leases have in common, take a look at what makes some of them unique. Leases vary by length, type and method of expense calculation. Different copier leases also have different sizes and quantities of paper used. Let's take a look at each of these factors in greater detail:
Organizations often choose between 39- and 63-month leases. The shorter the lease, the higher the lease payment. The longer the lease, the less a business pays per month.
A longer lease also lets an organization not have to go through the lengthy, detailed process of finding a copier lease every three months.
Page numbers and paper size
Generally speaking (and all other things equal), the larger the size of paper on which an organization prints, the more expensive the lease will be.
Leasing costs are also affected by the number of pages that a customer prints monthly. The more pages you print, the more that costs.
Cost per click vs. allowances
There are two ways that usage expenses are calculated in a copier lease: through a cost per click or an allowance.
With the cost per click model, usage expenses are determined by each copy or print. With the allowance model, a customer pays for a maximum number of black-and-white and color copies per month. If a customer exceeds its monthly allowance, it is charged overage rates on a quarterly basis.
Type of lease
A copier lease is different from a rental. With a copier rental (that's not in-house), customers can pay according to fair market value or dollar-out pricing.
At the end of a rental lease, a customer can continue to rent the equipment on a month-to-month renewal basis, but they can never purchase the equipment.
What makes copier leases in New Port Richey more expensive?
Here are some factors that commonly raise the price of Toshiba copier leases:
The kind of copier that your organization leases affects the price of the lease. All other things being equal, a lease will be more expensive for a copier with more advanced features.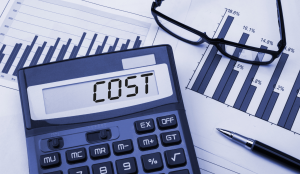 Don't forget how much add-ons can cost. Everything has a price, including a document finisher, multi-purpose tray, software for print applications and card and USB readers.
What's in a copier lease?
As a rule of thumb, your organization should pay for all features of a copier lease that are worth paying for. Hopefully as a result of this article, your organization will have a better idea of the right copier lease for its needs.
If you're looking for a flexible lease length, stellar service and minimal costs, then ClearView may be the best choice for your New Port Richey business or organization. Have questions? Give us a call or drop us a line using the form below!