Since you are reading this, chances are you care about the environment. This is good! There are many ways to make your office more environmentally friendly. It's hard to have time to think about how environmentally friendly your office space is when you have other responsibilities and demands on your time. However, it's still worth taking the time to think about how environmentally friendly your office is, and how you can be more green in the future, even if that means making small changes now and then. Read on to learn how environmentally friendly your office might be (and get some suggestions to make it even greener).
Why Environmental Consideration Is Important In Business
Did you know that the average American spends about half the time they're awake at work? With this in mind, it's important to think about how your work affects not only the environment but also your health. One way to make a difference for yourself and the planet is by making some simple changes in your office. By creating an environmentally friendly office, you can save money on energy bills, reduce air pollution from greenhouse gasses emitted from the burning of fossil fuels such as gasoline, and improve indoor air quality because there are fewer chemicals released into the air from products like paint and pesticides. To make your office environmentally friendly, consider purchasing printers that use recycled paper instead of ones with a high paper consumption rate. When buying new printers, you also have a choice to purchase printers with toner recycling programs or to use networked inkjet printers that can utilize remanufactured cartridges. What can you do to be more environmentally friendly in your workspace?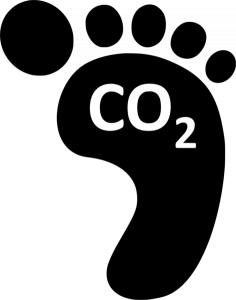 Tommaso.sansone91, CC0, via Wikimedia Commons
Look Into Energy Savings
There are many ways you can save energy in the workplace. For starters, consider turning off or unplugging any unused electronic equipment to avoid wasting power and create a healthier work environment. If this isn't enough, you might want to try replacing fluorescent lights with LED bulbs that use much less energy. If possible, buy energy-efficient equipment. Some examples of these items include monitors, printers, scanners, copy machines, refrigerators, and air conditioners. Energy-efficient equipment means it'll use less electricity over time and may be more affordable in the long run. Not only will your energy-efficient printer help save you money on your monthly electric bill, but it will also help the environment. The ENERGY STAR-qualified products are more than 20% more energy efficient, which means fewer greenhouse gasses are being emitted into the atmosphere. If everyone switched to one of these printers, we would prevent a lot of carbon dioxide from entering the atmosphere annually. A simple energy savings possibility is through automatic lights which turn off when no one is present in the room. They also have sensors that detect light levels and turn on only when needed, so they don't waste electricity. You could also keep windows closed during winter months to avoid using additional heating sources while still providing adequate ventilation by opening them occasionally during warm days.
Do More With Less
Technology has done wonders for the environment. From LEDs to solar power, there are more options than ever before. But what about the old-fashioned way of conserving resources–by reducing our consumption of them in the first place. If possible, consider ways to reduce wasted energy and materials in your workspace. There are plenty of ideas that don't require an immediate investment, like recycling bins or organic furniture. Being conscious of this can make a big difference. For example, consider printing double-sided to reduce the overall amount of paper used. Another way to do more with less is through reusable resources. Consider simply refilling water bottles with a reusable bottle instead of a new cup or bottle every time. This will not only save you money but also help conserve natural resources. Encourage your employees to think about how they could be doing more with less as well!
Use Green Office Supplies
It's never too late to start using eco-friendly supplies in the workplace. You might not be able to change the entire world, but you can make a difference with what you do at home or work. By replacing conventional desk supplies with green alternatives, you can reduce the amount of trash in your office and have a positive impact on the environment. There are several recycled and biodegradable options that are readily available. If you're looking to save money, there are many websites that sell them at discounted prices. Some companies even create unique eco-friendly products just for offices. Green office supplies, such as recycled paper, are a great way to reduce your carbon footprint. If you're not currently recycling your printer cartridges, it might be time to start. Even small changes like these can add up to have an impact on our planet. So why not take action today? You may be surprised by how easy it can be!
Recycle
To reduce the environmental impact of daily work, companies have made some changes to the office. Some of these changes include recycling which most of us already do regularly in our homes. We recycle all paper, cardboard, and plastic that we can, and we try to use reusable water bottles to save paper cups from being used constantly throughout the day. Implementing a recycling program in the office will greatly reduce the amount of waste that is thrown out every day. Recycling programs are established through sorting bins, usually one for plastics and another for paper products. Employees take the products they want to recycle to these bins, or they might put them in their containers. By recycling office supplies like printer cartridges and paper, you can help reduce the amount of waste going into landfills. Recycling your used inkjet and laser printer cartridges is another way to go green in the office. All items then go into an area where they can be recycled into new materials like paper or plastics. Sometimes recycling isn't possible because it's difficult to separate certain things like metal and glass, so instead, those items are taken away by people who specialize in those areas of recycling instead.
Educate Employees
The first step in being more eco-friendly at work is to identify what changes you want to make. Once you know, then you can take the necessary steps to implement them in your workplace. For example, if you want a greener office, start by recycling. It's one of the easiest ways to help preserve resources and reduce the amount of waste going into landfills. And don't forget about energy savings! When you identify the changes you want to make, ensure your employees are aware. There are many methods that can be utilized to educate employees, such as setting up displays or sending out emails. Regardless of how you choose to educate your employees, they must understand how these changes will benefit the environment as well as their health. Identifying the benefit these changes make can help garner support from the rest of the staff. One way to do this is by showing how much money can be saved regarding electricity and other utilities. Another way is through educating on how these changes can improve everyone's quality of life, including those who may not think twice about the environmental benefits.
Environmentally Friendly Printing
Printing can be a great way to reduce your carbon footprint while still getting the job done. These days, there are tons of environmentally friendly printing options out there, from recycled paper to soy-based inks. You might not think about it every day, but your office is home to tons of printers, copiers, fax machines, and other equipment that uses up a lot of energy and resources. By printing smarter, you can help reduce waste, save money on expensive toner cartridges and inkjets, and improve productivity with quick document turnaround times. For instance, you could print only what you need when you need it rather than having extra pages printed just in case someone needs them later on down the line. Make use of double-sided printing, which will cut down on paper usage significantly as well as save some cash since toner cartridges don't need to be replaced as often with this eco-friendly option! Replacing old printers with new energy-efficient printers is another great way to impact the environment as they produce fewer emissions and require less power, thereby reducing CO2 emissions. You may also want to consider recycling used printer cartridges instead of throwing them away if possible, or get yourself a refill kit for your current printer cartridge so you can fill it up again instead of buying new ones!