Do you want to start your own business but aren't sure if you want to rent, lease or buy equipment? Once you've decided on what type of business you want to start, you have to calculate your startup costs.
It's important to take into account both fixed and variable expenses when doing this, so that you know exactly how much money you need to get your business up and running as well as how much money you'll have left over for other expenses like employee salaries, marketing, and travel.
What sort of business you want to start will also affect which type of printer and other equipment you decide to use. If you're in a field where it's more likely that you'll have confidential documents or images, for instance, then using basic printers like those found at a local library might not be suitable. You'll want something reliable and secure!
Common StartUp Costs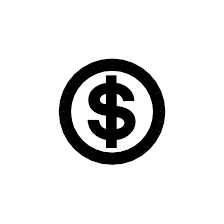 There are many expenses that go into starting up a business, and determining the costs is an important step. Startup costs can vary greatly depending on the type of business you're starting and whether you lease, rent or buy your office space and equipment like printers.
Before you make any commitments, it's important to calculate your startup costs so that you know how much money you'll need to invest in your new venture.
Typical startup costs for businesses include:
Salaries
Equipment like printers
Inventory
Real estate
Keep in mind that startup costs might be one-time only payments (like consulting fees) or ongoing payments (like leasing equipment). Also, think about things like utilities if you're renting an office, as well as furniture, internet connection, and security system if you lease your space.
When deciding which type of printer to purchase for a new business, you'll need to consider the costs and the benefits that come with each option. Leasing printers can be cost-effective because you're only paying for what you use.
Renting can be a good option if you don't need to take ownership of the equipment and want to turn them in when finished. Buying is another option if you just want to own it outright.
Most often, a startup will be strapped for cash. With office printers costing as much as $40,000, leasing printers may seem like the best choice. The key is finding out how many pages your company will need to print annually before signing any contracts.
Find something that meets the demand of your company and can be agile if needed.
Why consider renting equipment?
The cost of renting office space is obviously preferable, at least at the start, to buying it outright. But equipment costs can also add up, so it's worth considering renting your equipment as you begin your business journey.
Renting is something to consider for those that don't have much startup capital but still want to get their business off the ground quickly. Business expenses that can be rented include copiers, furniture, industrial equipment, laptops, and more.
Why consider leasing?
Leasing is a cost-effective way to start a business. Compared to buying, leasing is cheaper and more flexible. You can lease for as little as six months, one year, or longer. If you need your equipment for a shorter period, leasing might be the best option for you. If you're unsure about your long-term plans, consider renting or leasing instead of buying.
The benefits of leasing include knowing exactly what the total cost will be and how much money you'll have left over at the end of your lease term (assuming you plan on staying). Regarding leases, all parties must be clear on expectations from day one.
Leasing typically allows for better quality spaces or equipment for a lower and more manageable cost than buying them outright. If you lease office equipment, you'll be able to get the latest equipment at a fraction of what it would cost to buy outright.
Why consider buying?
Buying office equipment has several benefits. For starters, you can take your time to find the perfect spot and make sure it fits your needs. You don't have to worry about how long the lease lasts because you own the property.
You also don't have to deal with ongoing payments when it comes time to renovate or update the office space. And, depending on where you live, sometimes buying may be more affordable than renting.
Another bonus to buying is having as little or as much customization in your office as you want. You're not limited by what's on an office space floor plan, so if there's a certain piece of equipment you need for your business operations that aren't included in any pre-made floor plan for sale in your area, it won't be a problem.
Will buying save you money in the long run?
Buying office equipment can be a great way to reduce your costs in the long run. These are some things to consider when deciding whether to rent, lease or buy office equipment for your business.
Renting is typically cheaper upfront than buying, but you will have to pay more each month and could end up paying more in the long run if you decide to stay with the same equipment for a number of years.
Buying will likely save you money in the long run. However, it may lead to additional expenses as well. If you own your equipment, you will have to pay for any repairs or upgrades yourself, whereas a rental agreement often factors in repairs and upgrades over time.
If you keep a copier long enough, it may save you money in the long run, but it'll likely need repairs and become worthless by that time. Leasing printers gives you the flexibility to upgrade printers without having to worry about repurchasing equipment.
The downside is that your monthly payments will never decrease because you won't own the equipment outright.
Fortunately, with leasing programs, your maintenance is often included meaning you'll never need to worry about expensive repairs. When purchasing new printers, they can cost up to $40,000 each, depending on how many you purchase at once and the quality of your printer.
Purchasing new printing machines means investing heavily into something that might not even work out for you. Rather than purchasing high-end models, which also come with a higher price tag and increased maintenance costs over time, leasing an affordable printer may be just what you need!
For a startup, it's easier to manage expenses with predictable monthly expenses through renting and leasing. No need to worry about expensive, unexpected repairs.
Mix It Up
Not all business expenses need to be bought, rented, or leased. You can mix it up as much as you'd like. For example, you could rent a space for your office and buy office furniture, but lease the computers. The best option will depend on your situation and needs.
Some popular leases include printers and copy machines. With such a large upfront cost, it's better to allocate that money to something else. However, they're crucial to most businesses. Leasing drastically reduces the upfront cost and gives peace of mind that any issues will be resolved by the company you're leasing from.
Bottom Line: Just Get Going!
The decision to rent, lease or buy an office space and equipment like printers largely depends on how long you anticipate your company will be in that location with that equipment. If you are a startup company that doesn't know what the future may hold for it, leasing can be the best option.
Think about the longevity of your company or project, as it should give better guidance on what to do with some of the major expenses. Not all companies have the same budget either. Just because one buys everything doesn't mean leasing all of your equipment is the wrong thing to do.
All options have pros and cons that should be considered before any commitments.
When you know more about your business's needs and what they may look like a year from now, then you will know how to proceed with office equipment. Do yourself a favor and do some research before making any decision so that you can make an informed choice