Managed print services offer many benefits to businesses of all sizes, from Fortune 500 companies to small and midsize businesses.
As these businesses struggle to balance spending with profitability, they are finding managed print services to be one of the most flexible and cost-effective solutions for managing printing infrastructure and reducing costs related to printing. Here's a look at five benefits of managed print services (MPS).
Save Time and Improve Efficiency through Managed Print Services
Save time with a managed print service – you don't have to be the IT guy. You can focus on your business instead of maintaining your printers and networks. Plus, if you need help with printer problems that come up from time to time, they send one of their technicians out for an on-site visit or work remotely.
A managed print service keeps your printers in tip-top shape and ensures you always have enough toner or paper. You don't need to worry about what you'll do if there are problems with your printers because they provide round-the-clock support, so you won't miss a deadline for a big project or presentation.
The technicians also keep up to date on any new printer models and make sure that your machines meet all manufacturer requirements for efficiency and quality.
You'll also save a lot of time with a managed print service, because you won't be spending so much time chasing down problems and worrying about your printers. You can spend more time working on your projects and growing your business.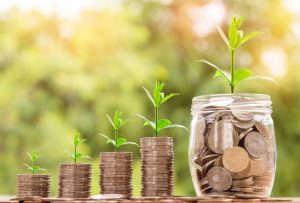 nattanan, CC0, via Wikimedia Commons
Reduce Capital Expenditure and Improve Cash Flow
One of the major benefits of managed print services is that it reduces capital expenditure and improves cash flow. As you grow your business, your needs for a printing infrastructure will also grow.
You may find that the capital expenditure for this infrastructure can be very high. With managed print services, you pay a monthly fee to help manage and maintain your printing infrastructure, which includes hardware and software maintenance, labor costs, consumables (toner, paper), etc.
Another significant benefit to managed print services is that they help you save money by reducing IT support and networking costs. With managed print services, all these costs are typically covered in your monthly fee, saving your organization both time and money.
If you're looking to invest in new equipment but don't have the available funds, managed print services offer a simple way to get more out of what you already have. Your printing service provider can lease your existing equipment while adding new equipment as needed with little to no upfront cost.
In addition, many organizations choose managed print services because they provide peace of mind by allowing them to focus on other aspects of their business without worrying about potential problems with their printer system or security issues related to document handling practices.
Reduce Your Environmental Footprint
As a small business owner, it's important to be as conscious about your environmental footprint as possible. One way to do this is by reducing the amount of paper you use and encouraging your employees to do the same.
By outsourcing your print needs to a managed print services provider like us, you can drastically reduce the amount of paper and toner used. Plus, we'll take care of everything from servicing equipment to recycling old supplies – so that you don't have to worry about anything but getting on with your work.
If you run a small business, there's a good chance you're constantly juggling between all your responsibilities, and your focus might not always be on saving paper. By outsourcing your print needs, including servicing, cleaning, and recycling.
Plus, as part of a managed print service, they can also monitor your printing usage and help reduce environmental impact.
Be More Agile with Managed Print Services
Printing can be a major cost for any business. With managed print services, you only pay for the ink and paper that you use, which will save you money in the long run. You also get rid of the hassle of dealing with printers yourself: MPS handles all maintenance and repairs, so you never have to worry about downtime.
Plus, MPS makes sure you always have enough ink and paper on hand so your employees can work uninterrupted from day one.
You also get visibility into how much you're spending: MPS publishes detailed reports that show exactly how much your print operations are costing you, which will make it easier to keep your expenses under control. You'll also be able to access these reports anytime, anywhere—so you can always see what's happening with your fleet of printers.
MPS gives companies to be agile and add products as needed without worrying about expensive upfront investments. It's also easy to understand how much you're spending because they publish detailed reports every month.
These monthly reports are helpful if there is ever a question about why something costs more than usual or went out of stock unexpectedly.
Improve Your Information Security
Managed print services have many benefits, but one of the most important is the added security. With managed print services, your IT team will ensure that you are using secure devices and data storage methods to protect your company from a potential breach.
While some businesses are turning to managed print services because they want to improve their environmental footprint, many aren't even aware that these services offer improved data security.
It doesn't matter whether you think it's important or not, though; if your business uses office printers, you need to ensure that you are using a secure printing solution. When selecting a managed print provider, make sure they have tight security measures in place and regularly follow best practices for printer security.
When it comes to your company's printer security, you can never be too safe. A small hole in your company's information security can have huge consequences on your data, customer and employee privacy, and potentially your business's survival.
With managed print services, you don't have to worry about keeping up with all of those updates or ensuring that everyone is following protocols.
Our Professional Managed Print Services